Contact with us, we are completely at your disposal.
Contact Digiltea through either the following form, phone or email, and a team of professionals will be happy to answer your questions as soon as possible.
If your contact is related to job search, please send your information and CV, through the section
Work with us
.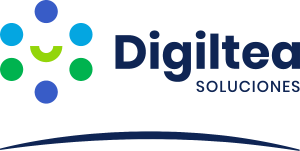 (+34) 868 025 062
Paseo de la Castellana, 101 – 2ª Planta
Oficina 12 - 28046 - Madrid
Office hours:
Monday to Fiday from 8:00 to 15:00.

Digiltea informs you that the personal data you provide by filling out this form will be processed by Digiltea, being responsible for this website. The purpose of the collection and processing of personal data that we request is to respond to requests received through this form. Legitimation: Consent of the interested party. As a user and interested party, we inform you that the data you provide will be located on our own servers within the EU. You may exercise your rights of access, rectification, limitation and deletion of data at info@digiltea.com as well as the right to lodge a complaint with a supervisory authority. You can consult additional and detailed information on Data Protection at Privacy Policy, digiltea.com.